Own Your Future:
A Guide to Investing & Building Wealth
for Millennials and Gen Z
Who this is for:
😩 If you ever got dizzy looking at a 401(k) menu
🙋 If you live in an expensive city 🌆 and you want to make more financial progress 💸
🙋🏾 If you're going back to grad school 🎓 and you need to get your money working for you while you're not working
Let's face it. Going through a recession as a young person stinks.
You face a more limited set of opportunities.
Internship and job opportunities get postponed or delayed.
And does a virtual unpaid internship sound any more fun than a root canal?
You question and doubt the future more.
I've been there.
Graduating in the Great Recession changed how I see things.
I worried about my career trajectory.
I worried about my finances.
I worried that the six-figure tuition my parents spent on college wasn't going to justify my measly starting salary.
I worried that my worry was going to give me an ulcer…
Eventually, I realized just worrying wasn't helping.
And I focused on what I could do. I started learning how to invest.
As a young person, that was one of the best decisions I could have made. It was the beginning of building real and sustainable wealth…
I built this 💪 for you 👊.
Learning how to invest the right way took me a few years to figure out – hours of reading finance books, researching, learning from others.
I wanted to save you the time by creating the course I wish I'd had. I've distilled 300+ hours of 📚 and 📑 into a 3-hour self-paced course.
What You'll Learn:
✅ What accounts you can use to invest: Hey, hey 401(k), IRA, brokerage and a few more…
✅ How to set an investment strategy to build real long-term wealth
✅ How to implement that strategy quickly and painlessly so you can go back to enjoying your life while crushing your finances
We'll go through everything step-by-step: the concepts + the implementation.
How it works:
💻 Self-paced online learning: a series of clear, well-summarized episodes
💡 Access to office hours if you have questions
🙌 Leave with a clear plan of action
Because it's about more than just money. Investing means owning a piece of something.
You can be a shareholder, not just an employee.
You can benefit from economic growth, and not just your salary.
Investing isn't just about retirement. It can fund your goals --whether it's going back to school, starting a company, buying an apartment, or traveling more.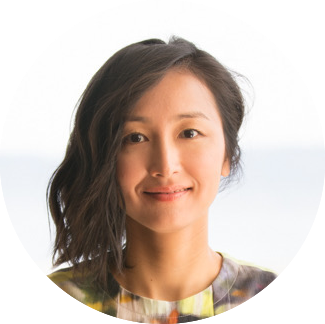 Hi, I'm Yaya.
Learning how to invest changed my life. 
I graduated in the 2008 Recession making less than $60,000 a year. I had a finance degree, yet no idea how to invest my own money. This is the course I wish I'd had.
I've spent the past decade as a student, practitioner, and mentor in personal finance. That knowledge has helped me save and invest $250K by the age of 27, graduate from business school debt free, and donate over $15K to a non-profit I've supported since college.
I want to help you own your financial future.
Instructor Bio:
Yaya Zhang holds a B.S. in Finance from Georgetown University and a MBA from UC Berkeley. She led Member Services at the country's largest student-run credit union, and has worked in Private Wealth Management at Merrill Lynch, Equity Research at Morgan Stanley, a national campaign for U.S. Debt reform, and at Bridgewater, the world's largest hedge fund. She has studied personal finance and managed her own investments starting at age 17. This course is a synthesis of the best practices she has gathered from investment experts, the best books in this field, and her own experience and practice.
FAQs
Q: Why this course?
Unlike classes that eat up weeks of your time teaching academic concepts, this a concise 3-hour crash course packed with useful insights on managing your money, so you can focus on living your life.
Q: When does the course start and finish?
This is a completely self-paced online course. Once you enroll, you decide when you start and when you finish.
Q: Are there any prerequisites?
No finance knowledge is needed for this course. It's made for people who are just starting to learn how to invest. Just have your curiosity and motivation ready and we'll do the rest together. 💪
Q: What if I am unhappy with the course?
If you're not absolutely satisfied, contact me in the first 30 days for a prompt and hassle-free refund.